English Language Learning (ELL)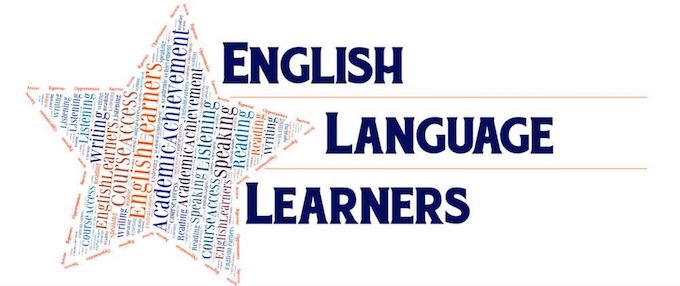 ELL
English Language Learning programs are offered to help students develop fluency and literacy in English so that they will be able to function in the social and academic environment of mainstream classes.
Goals and Objectives
Social and communicative proficiency (the language of social interaction) in everyday life.

Academic communicative proficiency (the language of academic instruction) in school life.

Learning strategies, study skills, and problem solving skills pertaining to school and everyday life.

Canadian citizenship.

Speaking, listening, reading, writing and English grammar.
There are five levels of ELL instruction offered at Richmond Secondary School.
ELL 1 and ELL 2 (Beginner ELL and Lower Intermediate ELL)
These courses will develop English language ability through listening, speaking, reading and writing. Students will be introduced to the multicultural aspects of Canadian society and the basic features of Canadian geography and government. Preparation for integration into mainstream courses will include introduction to science vocabulary, processes and language support for electives where possible. Field study experiences are also integrated into the curriculum.
ELL 3 and ADVANCED LANGUAGE ACQUISITION 4 (Upper Intermediate and Advanced ELL)
These courses will develop and extend English language ability. Students will be exposed to a variety of literature and genres or writing, such as research papers and formal essays. The program will include learning strategies and critical thinking skills. Language through content will be emphasized.
ADVANCED LANGUAGE ACQUISITION 5
Exit to mainstream
ELL 5 is non-enrolling support (i.e. not a scheduled class in student timetables) where students will receive ELL and writing composition support through occasional meetings as well as in their English classes.
Promotion Criteria
Ongoing student assessment will be done by ELL teachers. At the end of the school year, the ELL department determines placement for next year based on in-class, school and district testing and assessments of students' writing, reading, speaking and listening in English. The assessment rubric will be shared with students.
How to Have Success in ELL
English is the language of instruction in our school and research has shown that it takes many years to gain fluency in a new language. We encourage newly arriving students to maintain a positive attitude and demonstrate a willingness to make mistakes and keep trying to speak English every day. The more students read, speak and communicate in English, the stronger their language skills will become. Ongoing communication between parents/guardians and the school is also an essential aspect of student success, as is providing opportunities for students to read and speak English outside of school.
LEVEL 1                                                                          
ELL 1 Composition                                                       
ELL 1 Literature                                                            
ELL 1 Communication                                                  
Math                                                                              
Physical Education                                                        
Elective                                                                          
Elective                                                                          
Elective                                                                          
LEVEL 2
ELL 2 Composition                                                      
ELL 2 Literature                                                           
ELL 2 Science/Socials                                                 
Math                                                                           
Science                                                       
Physical Education                                                                         
Elective                                                                         
Elective   
LEVEL 3                                                                       
ELL 3 Composition                                                        
ELL 3 Literature                                                             
Math                                                                              
Science                                                                          
Social Studies                                                                
Physical Education                                                        
Elective                                                                          
Elective  
LEVEL 4
ELL 4                                                      
English 8/9/10/11/12                                                         
Math                                                 
Science                                                                            
Social Studies                                                       
Physical Education                                                                         
Elective                                                                        
Elective